Trusted By Thousands of Organizations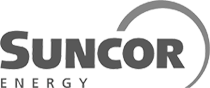 NORTH AMERICAN CARGO SECUREMENT PROGRAM
Based on the National Safety Code for Motor Carriers Standard 10 Cargo Securement. This standard covers commercial vehicles, including a combination of vehicles, that are operated on a highway and have a gross vehicle rating over 4,500kg (10,000lb). The standard also applies to any cargo and hazardous material that will travel in a vehicle matching the associated description or will travel on the highway.
The course will also cover all responsibilities of the driver, shipping company, and receivers. You will also be led through the requirements for securing and inspecting all types of cargo, such as lumber, metal coil, paper products, liquids, concrete structures, energy sector-specific materials and equipment, and other vehicles. 
NORTH AMERICAN CARGO SECUREMENT COURSE ASSESSMENT: 
Testing conducted throughout this online course is designed to reinforce the information presented. Participants are able to repeat the course as many times as is needed if the pass mark is not achieved on the first attempt.
*This certificate is valid for 3 years. Individuals or employers may use their best judgment to set their own expiration period from within their training account.
| | |
| --- | --- |
| | Average Duration: 2 Hours |
| | Digital & Printable Certificate |
| | Plastic Proof Of Training Card Available |
| | Unlimited Exam Attempts |
| | Accepted Across Canada |
| | Valid for 3+ Years* |
| | Self-Paced. Available 24/7 |
| | Available on All Major Devices |
| | Live Student Support |
| | Permanent Record of Training |
| | User Management Tools Available |
Course Outline
1.
Core Program Requirements
The first section of this online course provides a history of the National Safety Code for Cargo Securement, an overview of the fundamental inspection and securement requirements, the components used to secure cargo to the vehicle, and the laws and responsibilities of all parties involved in the transportation of secured cargo.
2.
Securing Specific Materials
The second section of this course will go over a large number of the specific materials named in the National Safety Code, and how to properly position the cargo in or on a truck, what tiedowns to use, and how to respond to emergency situations. These materials include cars, concrete structures, hazardous materials, energy sector equipment, and lumber products.
Bulk Discounts. Free Tools.
Depending on how many training credits you purchase, you may receive a discount. Once purchased, training credits may be used to assign training to users in your account or held for future use.
In addition to the training that you purchase, you will also have access to a number of free training management tools. These tools allow you to add and manage users in your account, distribute training courses, view training progress, print certificates, view records of training, and create customized certification reports to ensure your users are always in compliance.
Learn More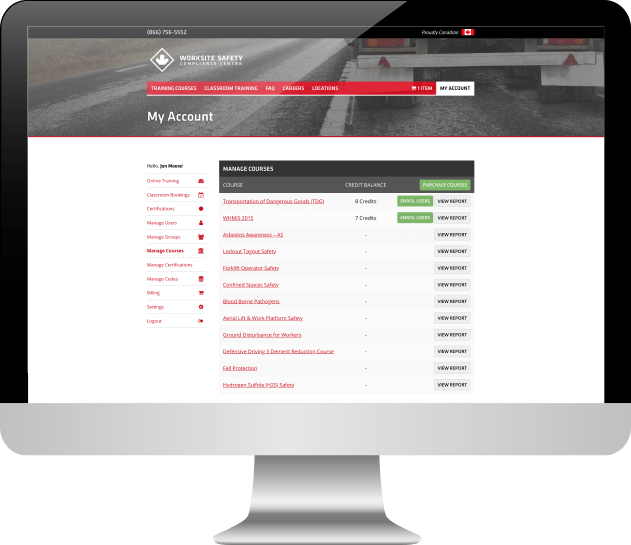 Additional Services
We put our team of professionals to work to build solutions that improve results, save time, relieve your budget and keep your people safe. In addition to our training programs, we also provide Consulting Services, Train The Trainer Solutions, Course Authoring, and Integration services.