Trusted By Thousands of Organizations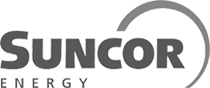 Fall Protection Online Training
Any person working at elevations is required by provincial law to be trained in fall protection safety.
Worksite Safety's universal Fall Protection Certification program has been developed in accordance with federal and provincial legislations as safety training for workplaces across Canada (with the exception of Newfoundland). Special considerations have been included for students in British Columbia, Alberta, Ontario, and Newfoundland & Labrador.
This courses consists of 14 chapters and a final exam. Once you pass your exam, you may print your certificates of completion (wallet & wall sized). Training may be paused or resumed at any time, is fully narrated, and includes interactive exercises to ensure understanding of course content.
By completing this online course and receiving on-site training, an employee is exercising his or her own due diligence in compliance with Occupational Health and Safety Regulations.
This course is not intended as a replacement for high-angle rescue, hands-on training, or more advanced training (such as the Ontario Ministry of Labour-regulated Working at Heights). If you require such training, please call 1-866-756-5552 for details about in-class training or browse our offerings of CPO approved classroom training.
| | |
| --- | --- |
| | Average Duration: 4.5 Hours |
| | Printable Certificate Upon Completion |
| | Unlimited Exam Attempts |
| | Standards Compliant |
| | Self-Paced. Available 24/7 |
| | Live Student Support |
| | Permanent Record of Training |
| | User Management Tools Available |
Course Outline
1.
An Introducton to Fall Protection
This introductory chapter will outline your learning objectives, and cover the following topics: When fall protection is required, national, provincial and territorial differences, roles and responsibilities, reporting a hazard, worker's rights, employer responses, government roles, and helpful resources.
2.
Hazards of Working at Heights
Learn about the different hazards of working at heights, how to tell if you are at risk of falling, how falls happen, falling into other hazards, consequences of a fall, when fall protection is not reasonably practicable, and when procedures are to be used instead of fall protection equipment.
3.
Eliminating or Controlling Fall Hazards
This chapter covers the use of safe work plans, fall protection plans, hazard controls, physical barriers, guard rails, nets, warning methods, control zones, and buffer zones.
4.
Ladder Safety
When is a ladder the best choice? Learn all about advantages and disadvantages, scenarios, standards, ladder types, and ladder risk assessments. This chapter also covers the use, inspection, and care for different types of ladders.
5.
Equipment - Anchors
Learn about Canadian fall protection standards as they apply to anchors and their components. Anchor types, anchor use cases, and load requirements are covered in this chapter.
6.
Equipment - Lanyards
Chapter 6 covers the use of lanyards as a part of your personal protective equipment. Learn about how to inspect your lanyard, how to clean your lanyard and how to store your lanyard. Types of lanyards covered include Shock Absorbing Lanyards, Web Lanyards, Synthetic Rope Lanyards, and Wire Rope Lanyards.
7.
Equipment - Lifelines
Learn all about lifelines and their use in your fall protection system. Topics covered include: horizontal lifelines, lifeline design, vertical lifelines, inspecting different styles and materials of lifelines, cleaning, storage, self-retracting devices (SRD), SRD inspection, and braking tests.
8.
Additional Connectors
Learn all about D-Rings, carabiners, O-rings, oval rings, self-locking connectors, snap hooks and more. You will also learn about additional types of connectors and how to inspect them for damage including energy absorbers, fall arrestors, and descent control devices.
9.
Equipment - Harnesses
Learn about the different types of safety belts and full body harnesses including types A/D/E/L/P. You will also learn how to inspect your harness, it's webbing, the stitching, the hardware, and the tagging. Additional topics include cleaning, storage, and donning your harness.
10.
Fall Protection Systems in BC
This chapter covers the fall protection systems of British Columbia, limitations of PPE, planning calculations, determining your free fall distance, anchor positioning, swing-fall hazards, minimum fall clearance, maximum arrest force, guard rails, work positioning systems, travel restraint systems, fall arrest systems, and what to do when certain systems are not practicable.
11.
Fall Protection Systems in Alberta
This chapter covers Alberta OHS Code and it's application to the fall protection systems of Alberta. Including: limitations of PPE, planning , calculating free fall distance, anchor positions, swing-fall hazard, minimum fall clearance, calculating maximum arrest force, guardrails & barriers, travel restraint systems, work positioning systems, fall restrict systems, fall arrest systems, system components, when to use certain systems, and procedures based fall protection systems.
12.
Fall Protection Systems in Ontario
In Ontario, fall protection systems are divided into five categories. Learn all about guardrail systems, travel restraints, fall restricting, safety nets, and fall arrest systems. This chapter also covers the limitations of PPE, anchors, planning calculations, calculating free fall distance/minimum fall clearance/maximum arrest force, swing-fall hazards, and training requirements.
13.
Fall Protection Systems in Newfoundland & Labrador
Chapter 13 covers the fall protection systems of Newfoundland and Labrador. Learn about the 4 categories used: Fall Restraint Systems, Fall Arrest Systems, Control Zones, and Safety Nets. This chapter also covers free fall distance, anchor positions, swing-fall hazards, minimum fall clearance, maximum arrest force, and training requirements.
14.
Emergency Rescue
Learn about your organizations requirement to have an emergency rescue plan in place as well as the different components of that plan. You will also learn about the potential risks you may face while working at heights, suspension trauma, rescue procedures, and on-site rescue preparedness.
Bulk Discounts. Free Tools.
Depending on how many training credits you purchase, you may receive a discount. Once purchased, training credits may be used to assign training to users in your account or held for future use.
In addition to the training that you purchase, you will also have access to a number of free training management tools. These tools allow you to add and manage users in your account, distribute training courses, view training progress, print certificates, view records of training, and create customized certification reports to ensure your users are always in compliance.
Learn More
Additional Services
We put our team of professionals to work to build solutions that improve results, save time, relieve your budget and keep your people safe. In addition to our training programs, we also provide Consulting Services, Train The Trainer Solutions, Course Authoring, and Integration services.
Consulting Services
It is our mandate to develop plans and programs that meet the unique needs and environments where staff carry out their work on a daily basis, creating customized programs that deal with risks specifically for each situation.
Our consulting services include OHS Auditing, Safety Policy Development, Procedure Writing, Training Needs Analysis, Safety Inspections, Job Safety & Hazard Analysis, Emergency Response Planning, and Fall Prevention & Detection.
Train the Trainer
Customize and control the learning experience of your staff or customers with our Train the Trainer offerings and enjoy the peace of mind that comes with our lifetime complimentary update service.
These packages educate new trainers on how to deliver in-person training to adult learners. Packages include Instructor Certification courses, expanded reference manuals, ready to customize classroom presentations, exam templates, certificates, and participant guides for students.
Program Authoring
Deliver original content courses to your staff to address the unique hazards associated with your workplace.
Our team of industry leading instructional designers and subject matter experts are able to develop defensible, effective, and efficient training programs that you can deliver as elearning content, self-learning course books, reference materials for classroom teaching, or as an app that integrates with existing frameworks. Training programs can be something that is built from scratch, or modified using pre-existing course materials from our library or your own.