Trusted By Thousands of Organizations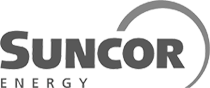 Indoor & Outdoor Cranes
In today's construction and manufacturing industries it is crucial to be able to move large objects safely, timely, and effectively. To do such tasks we can use crane and rigging systems.
This course is intended to familiarize the student with the types of cranes, their hazards, rules and regulations set out, and appropriate safety procedures for their use.
WHO SHOULD TAKE INDOOR / OUTDOOR CRANES TRAINING?
Any person working with a crane, or in a workplace environment where a crane is in use should undergo training on appropriate safety procedures and be made aware of hazards. Industries in which Cranes are used include, but are not limited to:
Construction & Manufacturing
Oil & Gas
Transportation & Warehousing
Material Handling
*This certificate is valid for 3 years. Individuals or employers may use their best judgment to set their own expiration period from within their training account.
| | |
| --- | --- |
| | Average Duration: 2.5 Hour |
| | Digital & Printable Certificate |
| | Plastic Proof Of Training Card Available |
| | Unlimited Exam Attempts |
| | Accepted Across Canada |
| | Valid for 3+ Years* |
| | Self-Paced. Available 24/7 |
| | Available on All Major Devices |
| | Live Student Support |
| | Permanent Record of Training |
| | User Management Tools Available |
Course Outline
1.
Basic Crane Components
The first section of this training course goes over the main components of a crane, including the hoist, track, and derrick. The second part of this section goes over the basics of crane mobility and proper lifting procedures.
2.
Risk Mitigation
The second section of this course covers the training requirements for all workers, supervisors, and managers that will be interacting with cranes. You will also go over the major components of crane safety, which includes load limits, rigging, obstructions, and counterbalances.
3.
Personal Protective Equipment
The third section of the Crane Safety Course covers the use and requirements of Personal Protective Equipment (PPE) when using a crane, or operating near one. General PPE requirements include Hard Hats, Eye Protection, and Gloves.
4.
Safe Crane Operation
The fourth section fo the course goes over the sixteen operating rules for crane operators. These rules provide a general overview of crane operation, standard safety procedures, and maintenance requirements.
5.
Crane Operator Regulations
The fifth section of the crane safety course provides a comprehensive overview of the regulations surrounding overhead and gantry cranes. There are regulations surrounding all aspects of cranes, which includes cab and ladder placement, obstruction clearance levels, and inspection requirements.
6.
Government Legislation
The final section of this course will provide you with a detailed understanding of the government legislation, which covers the use, operation, and maintenance requirements of cranes, hoists, and rigging.
Bulk Discounts. Free Tools.
Depending on how many training credits you purchase, you may receive a discount. Once purchased, training credits may be used to assign training to users in your account or held for future use.
In addition to the training that you purchase, you will also have access to a number of free training management tools. These tools allow you to add and manage users in your account, distribute training courses, view training progress, print certificates, view records of training, and create customized certification reports to ensure your users are always in compliance.
Learn More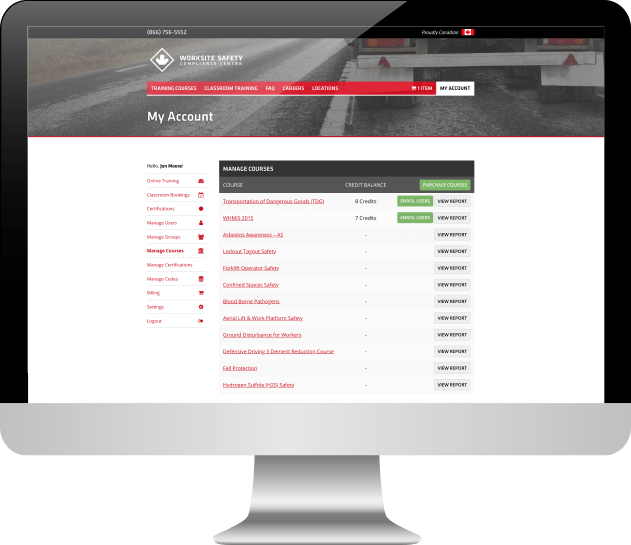 Additional Services
We put our team of professionals to work to build solutions that improve results, save time, relieve your budget and keep your people safe. In addition to our training programs, we also provide Consulting Services, Train The Trainer Solutions, Course Authoring, and Integration services.