Emergency First Aid & CPR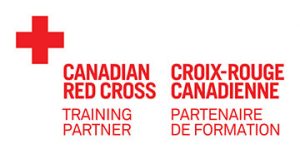 This basic one-day course offers lifesaving first aid and cardiopulmonary resuscitation (CPR) skills for the workplace or home for adults, children, and infants as well as the use of Automated External Defibrillators (AEDs). The course meets legislation requirements for provincial/territorial worker safety and insurance boards and includes the latest first aid and CPR guidelines.
Each student will also be provided their own adult and infant manikins, and AED trainer. Students will not be required to share this equipment during training.
Booking Process:
Select your preferred training date and then add however many seats you require to your cart by selecting "Book Now".
You will then be asked to fill out your billing information before completing your booking and payment.
Once processed, you will fill out attendee information and automatically receive a receipt and confirmation for your booking reservation.
A second email will be sent with the details for your training including: start time, directions, and anything you will need for your upcoming class.
Course Details:
In order to become certified, learners must complete the one-day in-class course, achieve a minimum of 75% on the final test, and participate in 100% of the courses theory and hands-on lessons to successfully demonstrate skills and critical steps.
Once training is completed, learners will have the knowledge and skills needed to provide medical care in emergency situations, provide CPR to adults, children, and infants, and be able to identify when and how to use an AED.
Upon successfully finishing the Red Cross Emergency First Aid / CPR C certification training, participants will be able to:
Understand the history and purpose of the Red Cross.
Know how to be prepared for emergency situations.
Understand the EMS Systems.
Be able to properly use the CCC Method. (Check, Call, Care)
Identify and apply first aid to Airway, Breathing, and Circulation Emergencies.
Identify and apply first aid to Cardiac Arrest emergencies.
Provide emergency Wound Care.
Course Running Time: 8:30am - 4:30pm (7.5 hours in-class)
LOCATION: 5126 126 AVENUE SE, UNIT 218, CALGARY, AB
| | |
| --- | --- |
| | Red Cross Worksite Safety is a Red Cross Training Partner |
| | Certificate Issued 3-year certification for Emergency First Aid & CPR Level C |
| | Materials Provided Course materials, workbooks, an Emergency First Aid & CPR Guidebook and a writing utensil will be provided. |
| | Breaks & Lunch There are a couple of 10-min breaks, as well as a 30-min lunch. Please plan for your own lunch. |
| | No Charge Cancellation If for any reason you cannot attend your training class that you have booked, you can contact us at least 4 business days prior to your class for a full refund or 2 business days to reschedule. |
| | On-Site Training For training at your location on a date of your choice, please contact us for a quote. |
Classroom Location
Parking Details:
Parking is free, and available for attendees in the Training Centre parking lot.
Parking Map
View Larger Format