Trusted By Thousands of Organizations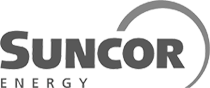 Lock Out & Tag Out Training
This online Lock Out and Tag Out (Lockout/Tagout or LOTO) Course will guide you through all aspects of locking and tagging out machinery and energized equipment of different types. The course covers a variety of concepts including the basic procedures for lock out and tag out, describing worker, supervisor, and employer responsibilities, the sources and effects of hazardous energies, and training program requirements for LOTO.
Any workers engaging in LOTO procedures are required to be trained on the appropriate methods of safe lock out and tag out. This course is required by many industries and explains in detail what you need to know while emphasizing key points regarding LOTO.
This training program is intended to be completed entirely online. Once you pass your exam, you may print your certificates of completion (wallet & wall sized). Training may be paused or resumed at any time, is fully narrated, and includes interactive exercises to ensure understanding of course content. If you have any questions regarding site or equipment-specific training needs, Worksite Safety's team of advisors is available to help provide answers and direction for you.
| | |
| --- | --- |
| | Average Duration: 1 Hour |
| | Printable Certificate Upon Completion |
| | Plastic Proof Of Training Card Available |
| | Unlimited Exam Attempts |
| | Accepted Across Canada |
| | Valid for 3+ Years* |
| | Self-Paced. Available 24/7 |
| | Live Student Support |
| | Permanent Record of Training |
| | User Management Tools Available |
Course Outline
1.
Definitions and Hazardous Energies
The first section of this Lock Out & Tag Out course (Lockout/Tagout or LOTO) will define key terms and the reasons for needing a LOTO program. It introduces the sources and effects of hazardous energy as well as common tasks that expose you to this energy.
2.
Roles & Responsibilities of Workplace Parties
This chapter of the course defines responsible parties involved in lock out procedures including the role of employers, supervisors, and workers. It also identifies appropriate devices for locking out energy and the responsibilities of workplace parties in LOTO programs.
3.
Task Identification and Hazard Assessment
In this section of the course, you will define the hazard identification process, assess and perform task-specific risk assessments and recognize the importance of using the hierarchy of controls for LOTO methods.
4.
Lock Out Programs
The fourth section of the course identifies critical elements of LOTO programs, describes methods of control, and teaches the trainee about the development of specific LOTO procedures particularly related to individual, group and complex LOTO processes.
5.
Steps to Lock Out & Tag Out
This section explores how to apply lock out specific procedures and methods of control. It also describes in detail the steps required to lock out and tag out machinery.
6.
Training and Audit Requirements
The final section highlights the importance of LOTO program training requirements and identifies the purpose and requirements of auditing the lock out program.
Bulk Discounts. Free Tools.
Depending on how many training credits you purchase, you may receive a discount. Once purchased, training credits may be used to assign training to users in your account or held for future use.
In addition to the training that you purchase, you will also have access to a number of free training management tools. These tools allow you to add and manage users in your account, distribute training courses, view training progress, print certificates, view records of training, and create customized certification reports to ensure your users are always in compliance.
Learn More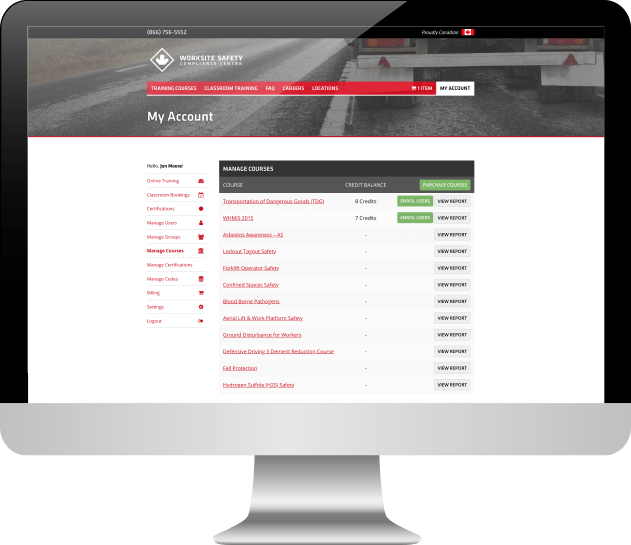 Additional Services
We put our team of professionals to work to build solutions that improve results, save time, relieve your budget and keep your people safe. In addition to our training programs, we also provide Consulting Services, Train The Trainer Solutions, Course Authoring, and Integration services.