Trusted By Thousands of Organizations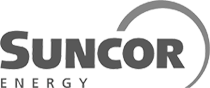 SHIPPING DANGEROUS GOODS BY SEA
This is an entry-level program, and is designed for anyone new to the regulations for shipping by sea that have been set out by IMDG. This course will give you an overview of the proper labeling requirements of dangerous goods, what packaging types and methods need to be used depending on the goods you are shipping, what documents need to be filed, who needs to be notified, and what the requirements are for everyone involved in the shipping process.
This course is recommended for anyone that is shipping dangerous goods by sea, people who will be directly or indirectly handling these goods or their documentation, companies or individuals who are receiving dangerous goods, or even those who will only be briefly involved in the process as a third party worker.
Upon completion, students will be issued a wallet certificate which should be kept on their person at all times in addition to a wall mountable full sized certificate.
| | |
| --- | --- |
| | Average Duration: 2.5 Hour |
| | Printable Certificate Upon Completion |
| | Plastic Proof Of Training Card Available |
| | Unlimited Exam Attempts |
| | Valid for 3 Years |
| | Self-Paced. Available 24/7 |
| | Live Student Support |
| | Permanent Record of Training |
| | User Management Tools Available |
Course Outline
1.
Identification
The first section you will go over in this course clearly outlines the proper procedures for identifying and labeling the dangerous goods you intend to ship, what the ISHP method entails, and how utilize the dangerous goods shipping list.
2.
Packaging
The second seciton of this course will give you an overview of the types of packaging that are commonly used in the shipping of dangerous goods by water, and how to properly select the best option for your needs.
3.
Marks and Labels
These sections of the IMDG regulations provide an in-depth look at what types of marks you will see on packages that are being transported, what they mean, and how to properly read and apply labels to your goods.
4.
Documentation
The documentation overview of the IMDG regulations cover all requirements for documenting the transportation of your dangerous goods, including who needs to retain copies of the shipping documents and what documents need to be filed.
5.
Placarding
This section provides an overview of placarding requirements for dangerous goods, as well as going over what each colour of placard means, what each symbol represents, how to properly read UN Numbers, and how to effectively place placards on packaging and containers.
6.
Loading and reporting
These steps cover the requirements around securing packages in sea worth containers, the signage of chemicals, handling procedures for dangerous goods, and the reporting requirements around every step of the shipping process.
7.
Security and Special Cases
Special cases include limited quantities, unregistered products and chemicals, special markings, and overpack product. The security section goes over the requirements of the shipper to keep goods safe while in their possession.
Bulk Discounts. Free Tools.
Depending on how many training credits you purchase, you may receive a discount. Once purchased, training credits may be used to assign training to users in your account or held for future use.
In addition to the training that you purchase, you will also have access to a number of free training management tools. These tools allow you to add and manage users in your account, distribute training courses, view training progress, print certificates, view records of training, and create customized certification reports to ensure your users are always in compliance.
Learn More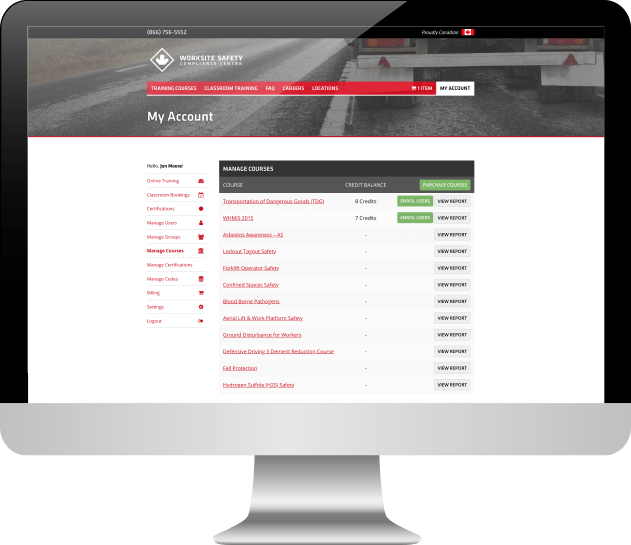 Additional Services
We put our team of professionals to work to build solutions that improve results, save time, relieve your budget and keep your people safe. In addition to our training programs, we also provide Consulting Services, Train The Trainer Solutions, Course Authoring, and Integration services.