Trusted By Thousands of Organizations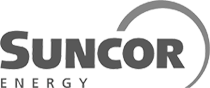 TDG by Air
This is an entry-level program, which consists of 10 lessons and a final exam. It is designed for the beginner or anyone new to regulations for shipping dangerous goods by air. This course also serves as an excellent refresher for anyone looking to educate themselves on the latest regulatory updates and changes. The transportation of dangerous goods by ground course also serves as an excellent foundation for anyone who is completely new to the shipping/receiving/or transport of dangerous goods in Canada.
International shipments must comply with both the International Civil Aviation Organization (ICAO) Technical Instructions as well as national regulations. In order to meet commercial standards, shippers are also required to meet the International Air Transport Association (IATA) Dangerous Goods Regulations. Furthermore, some countries and airlines have filed variations to many of these requirements.
This course provides the necessary Transportation of Dangerous Goods by Air training based on the current IATA regulations you need to meet the air shipping standards of the IATA regulations.
Upon completion, students will be issued a wallet certificate, which should be kept on their person at all times, in addition to a wall-sized certificate.
Notice: This Transportation of Dangerous Goods by Air certification course is compliant with the Transport Canada and IATA (International Air Transport Association) regulations and standards regarding the transportation of dangerous goods by air in accordance with training requirements. Worksite Safety is not affiliated, associated, authorized, or endorsed by IATA. For all questions, please contact Worksite Safety directly at (866) 756-5552.
| | |
| --- | --- |
| | Average Duration: 2 Hour |
| | Printable Certificate Upon Completion |
| | Plastic Proof Of Training Card Available |
| | Unlimited Exam Attempts |
| | Accepted Across Canada |
| | Valid for 2 Years |
| | Last updated August 2022 |
| | Self-Paced. Available 24/7 |
| | Live Student Support |
| | Permanent Record of Training |
| | User Management Tools Available |
Course Outline
1.
Introduction to TDG
The first chapter introduces Transportation of Dangerous Goods (TDG) by Air and what dangerous goods are, what the IATA (International Air Transport Association) Dangerous Goods Regulations are and how to use them, and includes a brief overview of legislation governing TDG by Air.
2.
Training Requirements
Chapter two explains training requirements surrounding TDG by Air including who needs to be trained and what is required in the training. It also covers the newly introduced Competency-Based Training and Assessment approach which will become mandatory as of January 1st, 2023.
3.
Classification of Dangerous Goods
This chapter covers classifying dangerous goods and assigning shipping descriptions to goods to prepare them for transport. The chapter includes a detailed example of how to read and use the Dangerous Goods Regulations (DGR) to classify dangerous goods for shipping correctly.
4.
Hazard Classes
The fourth chapter explains the nine hazard classes and provides in-depth information on each of them and their hazards.
5.
Documentation
This chapter details the required documents that must accompany a package being shipped by air containing dangerous goods. This includes the two most common requirements, a Shipper's Declaration and an Air Waybill.
6.
Markings
Chapter six describes how to properly mark dangerous goods packages to identify the goods inside correctly. It outlines who's responsible for properly marking packages and details some special safety marks and unique scenarios regarding markings.
7.
Labelling
The seventh chapter covers labelling requirements when shipping dangerous goods by air including hazard class and handling labels. This chapter also details some special labelling requirements based on the goods being transported.
8.
Packaging
Chapter eight deals with packaging requirements for transporting dangerous goods by air and where to find information on appropriate packaging instructions in the DGR.
9.
Handling Goods Safely
Chapter nine covers the process of handling dangerous goods from start to finish including preparation, loading, transport, and incident reporting.
10.
Special Cases
The final chapter details a variety of special cases such as goods forbidden from air transport, excepted quantities, consumer commodities and other scenarios with unique regulations.
Bulk Discounts. Free Tools.
Depending on how many training credits you purchase, you may receive a discount. Once purchased, training credits may be used to assign training to users in your account or held for future use.
In addition to the training that you purchase, you will also have access to a number of free training management tools. These tools allow you to add and manage users in your account, distribute training courses, view training progress, print certificates, view records of training, and create customized certification reports to ensure your users are always in compliance.
Learn More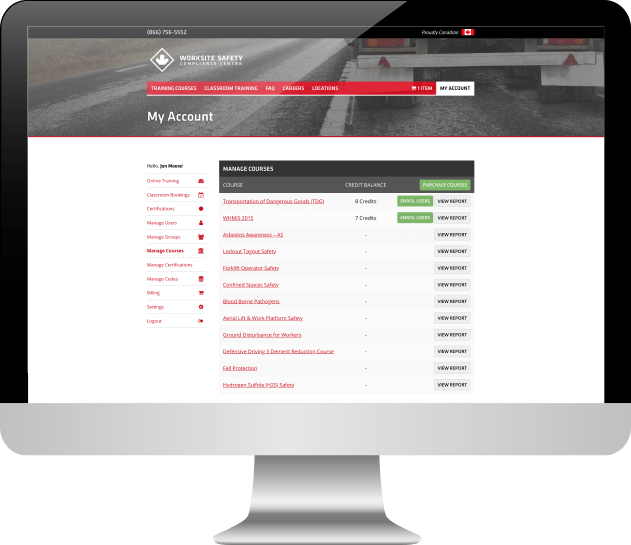 Additional Services
We put our team of professionals to work to build solutions that improve results, save time, relieve your budget and keep your people safe. In addition to our training programs, we also provide Consulting Services, Train The Trainer Solutions, Course Authoring, and Integration services.