Trusted By Thousands of Organizations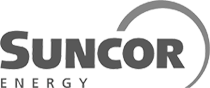 Chainsaw Operator Safety Training
This online Chainsaw Safety course teaches the basics of safely operating a chainsaw, in accordance with CSA Standard Z62.1-15 (R2020), which is the industry standard for chainsaw operators in Canada.
This course is meant to be completed entirely online, may be started and stopped as needed, and there is no time limit. It is fully narrated and includes interactive exercises in each chapter. Once the course has been completed, you will understand the safe work practices and responsibilities of operating a chainsaw.
You will receive a digital and printed certificate as well as a record of training immediately upon completing the final exam. Your training also includes a plastic wallet certificate of completion. The wallet card typically ships within one day using Canada Post regular mail.
Additional job-specific training may be required to safely operate a chainsaw depending on the type of saw you are using and the work you are performing. This can be documented on the back of Worksite's wallet certificate. There is no licensing body for chainsaw training in Canada. The certificate you receive from this course can be used to show training competency across Canada.
If you are unsure if you require additional training specific to the work you are performing, our Advisory Services team is available to assist with any questions you may have. We are also able to provide on-site equipment training as well as program and policy development services.
| | |
| --- | --- |
| | Average Duration: 1 Hour |
| | Digital & Printable Certificate |
| | Plastic Proof Of Training Card Included |
| | Unlimited Exam Attempts |
| | Accepted Across Canada |
| | Self-Paced. Available 24/7 |
| | Available on All Major Devices |
| | Live Student Support |
| | Permanent Record of Training |
| | User Management Tools Available |
Course Outline
1.
Course Introduction
The first section introduces the course and outlines the learning objectives of the training program.
2.
Chainsaw Basics
This section covers the basic features and types of chainsaws, as well as what materials chainsaws can cut. It identifies industries chainsaws are commonly used in and how to select the correct chainsaw for the job.
3.
General Safety Requirements
The third section explores regulatory requirements and standards around chainsaw use, as well as the importance of the manufacturer's manual in maintaining and operating a chainsaw. This section also reviews typical hazards associated with chainsaw use and PPE to use to reduce the risk of those hazards.
4.
Safe Operation and Maintenance
The final section of the course reviews safe work practices to follow when handling and operating a chainsaw. These include pre-operation inspections and how to safely start, use, transport, power down and store a chainsaw. It also briefly touches on the proper maintenance of a chainsaw.
Bulk Discounts. Free Tools.
Depending on how many training credits you purchase, you may receive a discount. Once purchased, training credits may be used to assign training to users in your account or held for future use.
In addition to the training that you purchase, you will also have access to a number of free training management tools. These tools allow you to add and manage users in your account, distribute training courses, view training progress, print certificates, view records of training, and create customized certification reports to ensure your users are always in compliance.
Learn More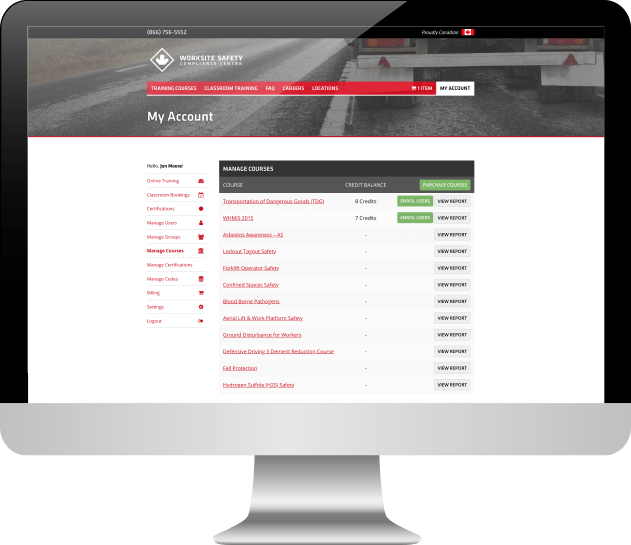 Additional Services
We put our team of professionals to work to build solutions that improve results, save time, relieve your budget and keep your people safe. In addition to our training programs, we also provide Consulting Services, Train The Trainer Solutions, Course Authoring, and Integration services.