Trusted By Thousands of Organizations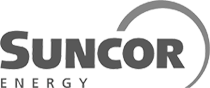 AODA Online Training
The Accessibility for Ontarians With Disabilities Act (AODA) became law in 2005. The Ontario government developed the Integrated Accessibility Standards Regulation (IASR) as part of the AODA to identify, remove, and prevent barriers for people with disabilities. The goal of the AODA is to create a more accessible Ontario by removing existing barriers and preventing the creation of new barriers for individuals with a broad spectrum of disabilities. Public and private sector organizations must implement the standards and become fully accessible by 2025.
This training course consists of 3 modules and a final exam covering the AODA and the IASR. It is intended for both workers and supervisors. This program will teach you about worker and employer obligations as well as how to identify and address accessibility barriers in your workplace.
Once you pass your exam, you may print your certificates of completion (wallet & wall sized). Training may be paused or resumed at any time, is fully narrated, and includes interactive exercises to ensure understanding of course content. Alternative training methods are also available including instructor led webinars, on-site training, and classroom training.
Every obligated organization is required to establish accessibility policies and plans. Please contact our Advisory Services team if you require assistance with AODA policy and plan development. You can call us at 1 866 756 5552 or email your questions to [email protected].
| | |
| --- | --- |
| | Average Duration: 1 Hour |
| | Digital & Printable Certificate |
| | Plastic Proof Of Training Card Included |
| | Unlimited Exam Attempts |
| | Accepted Across Canada |
| | Self-Paced. Available 24/7 |
| | Available on All Major Devices |
| | Live Student Support |
| | Permanent Record of Training |
| | User Management Tools Available |
Course Outline
1.
Introduction
The first section of the AODA course introduces you to the Accessibility for Ontarians with Disabilities Act.
2.
Overview of the AODA
The second section of this course identifies the purpose of the AODA, the Integrated Accessibility Standards Regulation (IASR), and how the Ontario Human Rights Code and AODA relate to each other.
3.
The IASR
The third lesson in this course describes the IASR including how it affects communication, employment, transportation, design of public spaces and customer service in the workplace.
Bulk Discounts. Free Tools.
Depending on how many training credits you purchase, you may receive a discount. Once purchased, training credits may be used to assign training to users in your account or held for future use.
In addition to the training that you purchase, you will also have access to a number of free training management tools. These tools allow you to add and manage users in your account, distribute training courses, view training progress, print certificates, view records of training, and create customized certification reports to ensure your users are always in compliance.
Learn More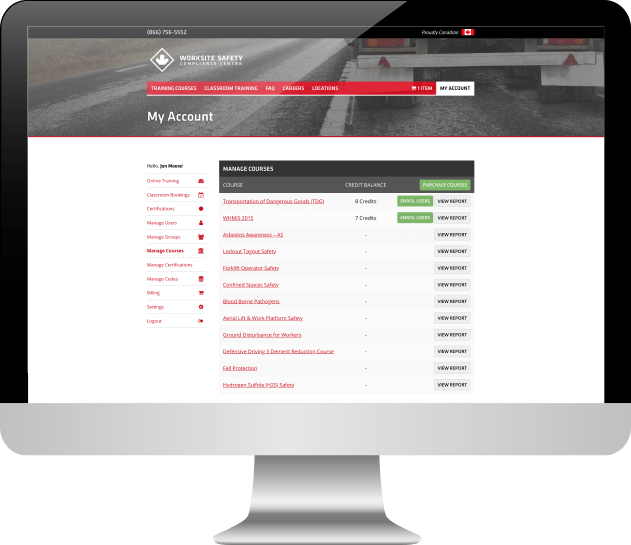 Additional Services
We put our team of professionals to work to build solutions that improve results, save time, relieve your budget and keep your people safe. In addition to our training programs, we also provide Consulting Services, Train The Trainer Solutions, Course Authoring, and Integration services.