Trusted By Thousands of Organizations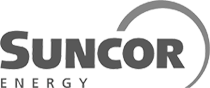 SCHOOL BUS INSPECTION PROGRAM OVERVIEW
This course provides an overview of the proper methods of conducting inspections of school busses, which is both a moral and a legal obligation for school bus operators. This program covers vital inspection information including Interior and Exterior inspection checklists, engine maintenance, and on the road checklists.
Testing conducted in this online School Bus Inspection Course is designed to reinforce the information presented. Participants are able to repeat the course as many times as is needed if the pass mark is not achieved on the first attempt.
*This certificate is valid for 3 years. Individuals or employers may use their best judgment to set their own expiration period from within their training account.
| | |
| --- | --- |
| | Average Duration: 1 Hour |
| | Printable Certificate Upon Completion |
| | Plastic Proof Of Training Card Available |
| | Unlimited Exam Attempts |
| | Accepted Across Canada |
| | Valid for 3+ Years* |
| | Self-Paced. Available 24/7 |
| | Live Student Support |
| | Permanent Record of Training |
| | User Management Tools Available |
Course Outline
1.
The Law
This section provides an overview of the Commercial Vehicle Safety Regulations, covering the weight restrictions, permitting and licensing, inspection requirements, and defects.
2.
Pre-Trip Overview
This chapter provides an overview of the three items you are required to review prior to taking a trip in the vehicle. You are responsible for ensuring the engine turns over and is in proper order, and that the interior and exterior of the vehicle are up to code.
3.
Under The Hood
When looking under the hood of the vehicle and prior to every trip, you are required to check the 10 major parts of the engine. This includes everything from hoses and wire connections to fluid levels.
4.
Interior Inspection
The fourth chapter in this course provides you with an overview of how to check the engine start-up, all gauge functions,  and the proper method of inspecting the interior of the vehicle.
5.
Exterior Inspection
While inspecting the engine, you are also obligated to check the exterior of the bus for any potential maintenance problems like rust, tire treads, lights, stop sign extension, and emergency exit function.
6.
On the Road
When you begin driving, you should be checking the vehicle for the proper function of all equipment as well as mechanical functions like the brakes, steering, and speedometer readings.
7.
General Maintenance
In chapter 7 you are led through the basic maintenance requirements for large vehicles, which includes scheduling regular inspections for mechanical maintenance, and why these steps are important for maintenance.
8.
Post Trip Overview
Finally, you will be provided with the correct post-trip inspection checklist and the theory behind the requirements. This will cover everything from refilling the gas tank to post-trip inspections of the interior and exterior of the bus. 
Bulk Discounts. Free Tools.
Depending on how many training credits you purchase, you may receive a discount. Once purchased, training credits may be used to assign training to users in your account or held for future use.
In addition to the training that you purchase, you will also have access to a number of free training management tools. These tools allow you to add and manage users in your account, distribute training courses, view training progress, print certificates, view records of training, and create customized certification reports to ensure your users are always in compliance.
Learn More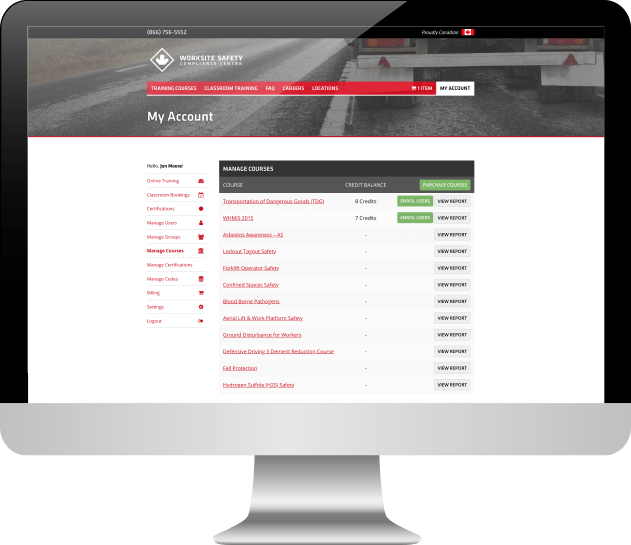 Additional Services
We put our team of professionals to work to build solutions that improve results, save time, relieve your budget and keep your people safe. In addition to our training programs, we also provide Consulting Services, Train The Trainer Solutions, Course Authoring, and Integration services.
Consulting Services
It is our mandate to develop plans and programs that meet the unique needs and environments where staff carry out their work on a daily basis, creating customized programs that deal with risks specifically for each situation.
Our consulting services include OHS Auditing, Safety Policy Development, Procedure Writing, Training Needs Analysis, Safety Inspections, Job Safety & Hazard Analysis, Emergency Response Planning, and Fall Prevention & Detection.
Train the Trainer
Customize and control the learning experience of your staff or customers with our Train the Trainer offerings and enjoy the peace of mind that comes with our lifetime complimentary update service.
These packages educate new trainers on how to deliver in-person training to adult learners. Packages include Instructor Certification courses, expanded reference manuals, ready to customize classroom presentations, exam templates, certificates, and participant guides for students.
Program Authoring
Deliver original content courses to your staff to address the unique hazards associated with your workplace.
Our team of industry leading instructional designers and subject matter experts are able to develop defensible, effective, and efficient training programs that you can deliver as elearning content, self-learning course books, reference materials for classroom teaching, or as an app that integrates with existing frameworks. Training programs can be something that is built from scratch, or modified using pre-existing course materials from our library or your own.