Trusted By Thousands of Organizations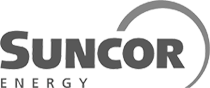 DAILY PRE-TRIP INSPECTIONS
Pre-trip inspections are an integral part of every road trip for a trucker.
Proper pre-trip inspections are important for proper fleet maintenance and they are required by law.
Finding problems at the yard before you leave on a run will save a problem down the road, and more specifically a costly repair on the side of the road.
Pre-trips are mandatory under current regulations and drivers are accountable and responsible for defects found on their units.
Understanding and effectively applying the vehicle inspection concepts explained in this online course will help truck drivers and their fellow drivers around them road safe.
COURSE OUTLINE:
Introduction and Pre-Trip Facts.
Under the Hood Inspection.
The Walk Around Inspection.
Air Brake Pre-Trip Inspection.
Post Trip Inspection.
PRE-TRIP INSPECTIONS COURSE ASSESSMENT: 
Testing conducted throughout this online course is designed to reinforce the information presented. Participants are able to repeat the course as many times as is needed if the pass mark is not achieved on the first attempt.
| | |
| --- | --- |
| | Average Duration: 1 Hour |
| | Digital & Printable Certificate |
| | Plastic Proof Of Training Card Available |
| | Unlimited Exam Attempts |
| | Accepted Across Canada |
| | Valid for 3+ Years* |
| | Self-Paced. Available 24/7 |
| | Available on All Major Devices |
| | Live Student Support |
| | Permanent Record of Training |
| | User Management Tools Available |
Course Outline
1.
Under the Hood
Start your trip by opening the hood and checking the four main parts of your engine that need to be regularly monitored, the fluid levels, belt wear and tear, wire connections, and if the hoses are secured.
2.
The Walk Around
The walk-around inspection of your truck is a necessity each day to ensure there have been no changes from the last trip. Taking the time to do a full 360* view of the truck is imperative to prevent unnecessary risks.
3.
Air Breaks
It is ultimately the driver who must ensure the brake systems are working properly in their truck. Understanding how the system works, testing the system, and knowing how to react in an emergency is a top priority for every driver.
4.
Post Trip Inspection
The National Safety Code provides a list of items and requirements for post-trip inspections and routine maintenance. This inspection is to report any changes to the truck, schedule maintenance, deal with hazards, and report any findings.
Bulk Discounts. Free Tools.
Depending on how many training credits you purchase, you may receive a discount. Once purchased, training credits may be used to assign training to users in your account or held for future use.
In addition to the training that you purchase, you will also have access to a number of free training management tools. These tools allow you to add and manage users in your account, distribute training courses, view training progress, print certificates, view records of training, and create customized certification reports to ensure your users are always in compliance.
Learn More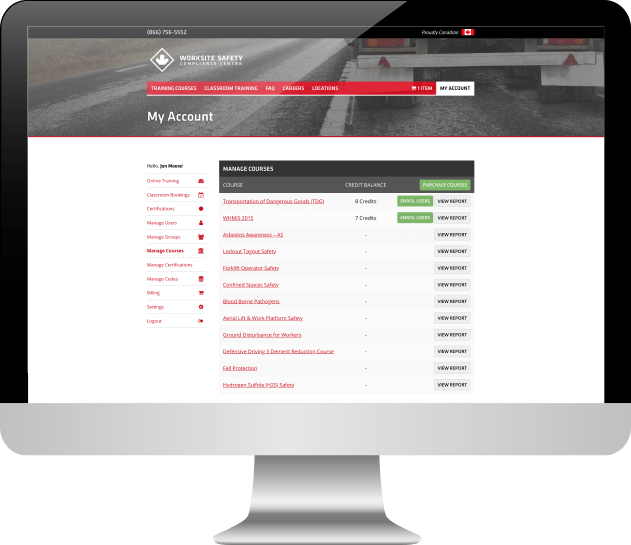 Additional Services
We put our team of professionals to work to build solutions that improve results, save time, relieve your budget and keep your people safe. In addition to our training programs, we also provide Consulting Services, Train The Trainer Solutions, Course Authoring, and Integration services.