Trusted By Thousands of Organizations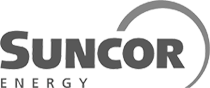 OILFIELD DRIVER SAFETY PROGRAM
This course meets all Alberta Government Requirements and legislation for the Oilfield Driver Awareness (ODA) course and focuses on light duty and semi-trailer drivers. This course covers all facets of oilfield driver safety, including the SAFER driving system, driving in adverse conditions, and maintaining a driver logbook.
Oilfield drivers are on the road for more kilometres per year than the average driver, and because of that they are at a higher risk of collisions and the skill and professionalism of each oilfield driver is expected to be at a higher level.
The six sections of this course will bring the participant through all aspects of Oilfield Driver Safety. Starting with the legislation and fundamentals of the SAFER method, pre-trip preparation, safe driving tactics, dealing with adverse conditions, and fatigue management.
OILFIELD DRIVER SAFETY PROGRAM COURSE ASSESSMENT: 
Testing conducted throughout this online course is designed to reinforce the information presented. Participants are able to repeat the course as many times as is needed if the pass mark is not achieved on the first attempt.
*This certificate is valid for 3 years. Individuals or employers may use their best judgment to set their own expiration period from within their training account.
| | |
| --- | --- |
| | Average Duration: 2 Hour |
| | Digital & Printable Certificate |
| | Plastic Proof Of Training Card Available |
| | Unlimited Exam Attempts |
| | Accepted Across Canada |
| | Valid for 3+ Years* |
| | Self-Paced. Available 24/7 |
| | Available on All Major Devices |
| | Live Student Support |
| | Permanent Record of Training |
| | User Management Tools Available |
Course Outline
1.
SAFER & Driver Fundamentals
The first section of this online driver safety course goes over the SAFER methodology, which stands for Space, Attitude, Foresight, Eyesight, and Responsibility. As well, you will learn the fundamentals of basic driver safety and awareness in oilfields.
2.
Light and Weather
The second section of this course provides a detailed overview of the difference between day and night driving, the hazards associated with each, and best practices to mitigate any potential risk. You will also be brought through weather conditions and the hazards associated with each condition.
3.
Collision Prevention
The third section provides an overview of the major causes of oilfield driving collisions, accidents, rollovers, and common driver errors. You will also be provided best practices for awareness in each situation, how to foresee incidents, and preventative measures to take.
4.
Fatigue Management
The final section of this driver course provides a deeper understanding of driver fatigue and the statistics of the harm it causes. The laws and regulations around fatigue and driver responsibility are provided, as well as the knowledge of how to recognize fatigue before an accident happens.
Bulk Discounts. Free Tools.
Depending on how many training credits you purchase, you may receive a discount. Once purchased, training credits may be used to assign training to users in your account or held for future use.
In addition to the training that you purchase, you will also have access to a number of free training management tools. These tools allow you to add and manage users in your account, distribute training courses, view training progress, print certificates, view records of training, and create customized certification reports to ensure your users are always in compliance.
Learn More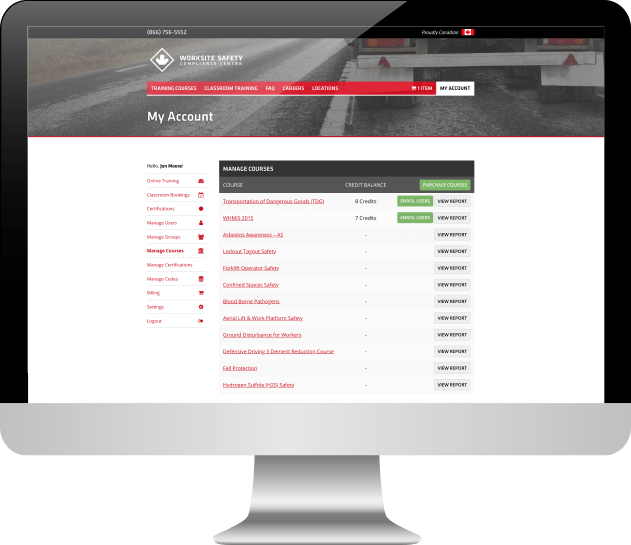 Additional Services
We put our team of professionals to work to build solutions that improve results, save time, relieve your budget and keep your people safe. In addition to our training programs, we also provide Consulting Services, Train The Trainer Solutions, Course Authoring, and Integration services.