Trusted By Thousands of Organizations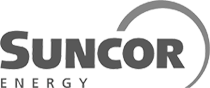 Naturally Occurring Radioactive Material
This NORM Awareness Course will guide you through all aspects of NORM, from the risks and hazards associated with NORM, to information about how to work safely around NORM contamination.
Our comprehensive course will explain in detail what you need to know, emphasize key points and test your knowledge retention after each module. This course is required by many industries and you should check with your employer to see whether or not you need NORM Awareness Training.
By doing both theory and practical on-site training then shows the employer is doing their "Due Diligence" and they will comply with Occupational Health and Safety Regulations. After completion of this course you will be issued a certificate of completion.
*This certificate is valid for 3 years. Individuals or employers may use their best judgment to set their own expiration period from within their training account.
| | |
| --- | --- |
| | Average Duration: 1 Hour |
| | Printable Certificate Upon Completion |
| | Plastic Proof Of Training Card Available |
| | Unlimited Exam Attempts |
| | Accepted Across Canada |
| | Valid for 3+ Years* |
| | Self-Paced. Available 24/7 |
| | Live Student Support |
| | Permanent Record of Training |
| | User Management Tools Available |
Course Outline
1.
Types of Radiation and Common Locations
This course will go over the three different types of radiation, and the multiple levels that can be observed, as well as the severity of each. You will also go over the common places Naturally Occurring Radioactive Materials are found.
2.
Measuring Radiation and Contamination
You will be given an overview of the radiation measurement system for leveling and grading radiation levels. As well, you will go over the basics of contamination, and how to minimize the risk of spreading radiation contaminates.
3.
Hazards and Risks
This course will provide an overview of stochastic and non-stochastic health effects. You will also learn about the major risk factors that accelerate hazards and best practices to minimize these risks.
4.
Notifications and Assessments
You will go over the requirements around positing hazard notices around your workspace, who needs to be notified prior to work and after the job has been completed, and how to assess the space prior to starting work.
5.
PPE and Decontamination
The purpose of Personal Protective Equipment (PPE) is to ensure NORM products do not come into contact with your skin or make their way inside your body. You will also go over decontamination processes and why these processes are important.
6.
Controlling NORM
You will also go over prevention techniques for preventing the spread of naturally occurring radioactive materials, as well as how to properly notify any future workers on these job sites.
Bulk Discounts. Free Tools.
Depending on how many training credits you purchase, you may receive a discount. Once purchased, training credits may be used to assign training to users in your account or held for future use.
In addition to the training that you purchase, you will also have access to a number of free training management tools. These tools allow you to add and manage users in your account, distribute training courses, view training progress, print certificates, view records of training, and create customized certification reports to ensure your users are always in compliance.
Learn More
Additional Services
We put our team of professionals to work to build solutions that improve results, save time, relieve your budget and keep your people safe. In addition to our training programs, we also provide Consulting Services, Train The Trainer Solutions, Course Authoring, and Integration services.