Trusted By Thousands of Organizations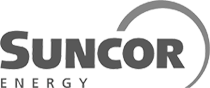 FATIGUE MANAGEMENT CERTIFICATION
Driver fatigue is a major contributing factor to on-the-job vehicular accidents, absenteeism, and lowered productivity. Tired drivers can cost your company money–and even worse, lose their lives. This online course explains the nature of fatigue, the extent to which it can affect drivers, and strategies to mitigate and eliminate driving fatigue. The course consists of two separate modules–one for drivers, and one for people in a supervisory role–either of which can be selected at the start of the course.
FATIGUE MANAGEMENT PROGRAM ASSESSMENT: 
Testing conducted throughout this online course is designed to reinforce the information presented. Participants are able to repeat the course as many times as is needed if the pass mark is not achieved on the first attempt.
| | |
| --- | --- |
| | Average Duration: 1 Hour |
| | Digital & Printable Certificate |
| | Plastic Proof Of Training Card Available |
| | Unlimited Exam Attempts |
| | Accepted Across Canada |
| | Valid for 3+ Years* |
| | Self-Paced. Available 24/7 |
| | Available on All Major Devices |
| | Live Student Support |
| | Permanent Record of Training |
| | User Management Tools Available |
Course Outline
1.
Fatigue and the Law
This course will bring you through both the American and Canadian laws surrounding driver fatigue, as well as what is included in the responsibilities for reporting and managing the driver logs.
2.
Understanding Sleep
This lesson will give you an understanding of what fatigue is, how it affects us, what disorders can occur from mismanagement, and strategies to remain alert and awake on the job.
3.
Recognizing Fatigue
The effects of fatigue are gradual and insidious, you may not even be consciously aware of your fatigue until it is too late. This section will go over the ways to recognize and prevent fatigue before it becomes an issue.
4.
Fatigue Reduction Strategies
Proper nutrition, physical conditioning, and consistent management are the basics of fatigue management. This section of the course will provide you with detailed strategies on fatigue prevention and management.
5.
Responsibilities
This lesson in the fatigue management course goes over the employer, driver, and supervisors responsibilities under the law. Ensuring that these roles and responsibilities are followed is essential to mitigating risk on and off the road.
6.
DRIVERS
The final section of this course gives you a second review of the essential information and testing you on your knowledge prior to the final exam. Going through this section will give you the knowledge to pass the final exam and stay safe of the road.
Bulk Discounts. Free Tools.
Depending on how many training credits you purchase, you may receive a discount. Once purchased, training credits may be used to assign training to users in your account or held for future use.
In addition to the training that you purchase, you will also have access to a number of free training management tools. These tools allow you to add and manage users in your account, distribute training courses, view training progress, print certificates, view records of training, and create customized certification reports to ensure your users are always in compliance.
Learn More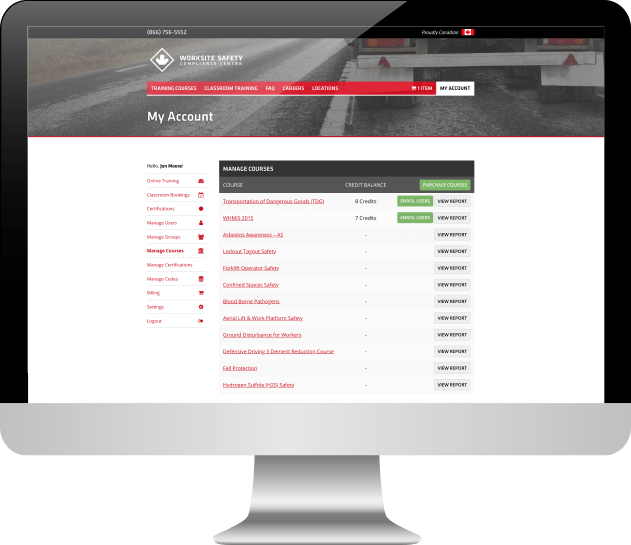 Additional Services
We put our team of professionals to work to build solutions that improve results, save time, relieve your budget and keep your people safe. In addition to our training programs, we also provide Consulting Services, Train The Trainer Solutions, Course Authoring, and Integration services.